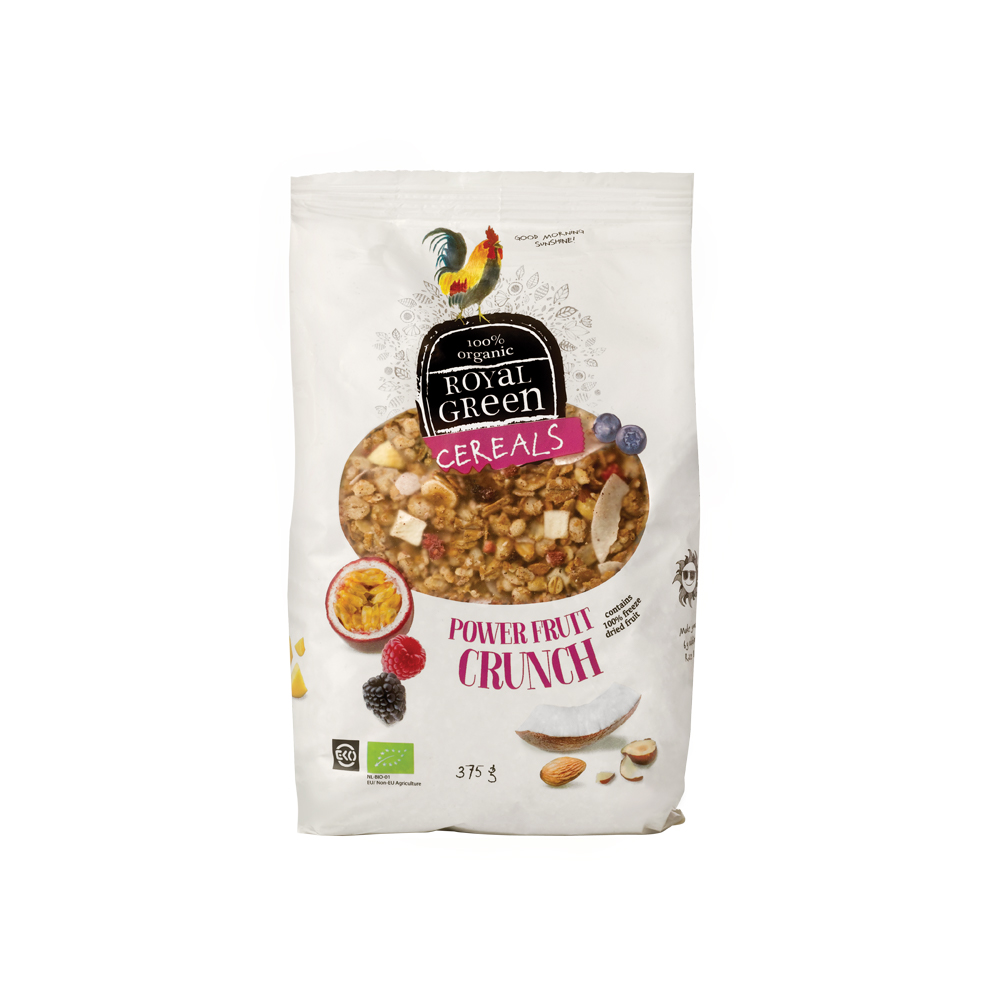 Power Fruit Crunch
Certified organic crunch for a fruity start of the day
This will give you powerrr! Royal Green Power Fruit Crunch is delicious crispy and loaded with delicious nuts and fruit. To make sure both taste as vital nutrients are kept for 100%, we freeze-dry our certified organic mango, strawberries, blackberries, raspberries, blueberries and passion fruits! If this hasn't already made you hungry, we also add certified organic coconut, hazelnut pieces & almonds!
Freeze-drying
Freeze-drying is a unique process in which food is frozen at very low temperatures (-50 to -80 degrees Celsius). At these low temperatures, the ice slowly changes into water vapour (sublimation). This ensures that the product is concentrated and will retain its flavour, vitamins and minerals in the best possible way!
Ideal to combine with: Rice & Coconut drink, premium gourmet honeys, Coconut blossom sugar/nectar..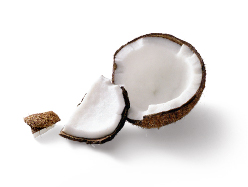 Available in: 375 gram.
Characteristics
100% certified organic.
With delicious freeze-dried fruit.
100% vegetarian & vegan.
Applications
For a great start of the day.
Delicious in yoghurt.
At Royal Green we do everything we can to ensure that the online product information of the products is as accurate as possible. But because products are regularly improved or adjusted, product information about ingredients, nutritional values, dietary or allergy information may change. We therefore recommend that you always read the packaging first before using the product.