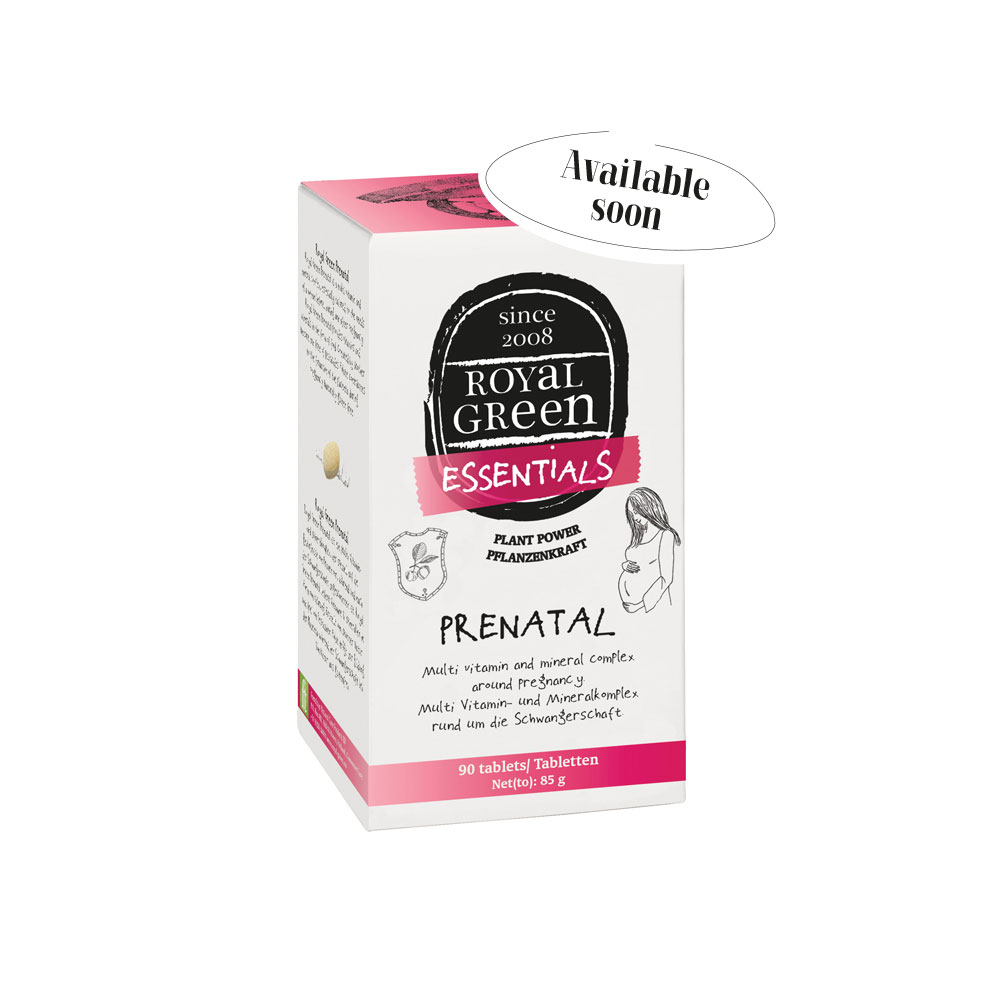 Prenatal
NOP Organic certified multi vitamins & minerals complex.
Royal Green Prenatal is a multi vitamin and mineral complex, especially tailored to the needs of a woman before, during and after pregnancy. Royal Green Prenatal provides vitamins and minerals in the form of food. Created by Mother Nature and free of pesticides. Naturally gluten free.
Suggested use: 2 tablets per day.
Ideal to combine with: Fish oil/Algae oil, Ginger and Flora Gold.
Available in: 90 tablets.
Characteristics
NOP Organic certified (NOP: National Organic Program of the USA).
Provides 19 different vitamins and minerals from food.
Includes the by the Health Council recommended quantity of folic acid (400 ug).
Naturally gluten free.
Applications
Folate contributes to the formation of the placenta during pregnancy.
Folate contributes to the growth of the unborn child during pregnancy.
Zinc contributes to normal fertility.
Vitamin C, vitamin B6, vitamin D, selenium and iron contribute to the normal function of the immune system.
Calcium and vitamin D contribute to the maintenance of normal bones and teeth.
Magnesium, vitamin B5, vitamin B6, folic acid and vitamin C contribute to the reduction of tiredness and fatigue.
Selenium is good for the maintenance of normal hair and nails.
At Royal Green we do everything we can to ensure that the online product information of the products is as accurate as possible. But because products are regularly improved or adjusted, product information about ingredients, nutritional values, dietary or allergy information may change. We therefore recommend that you always read the packaging first before using the product.