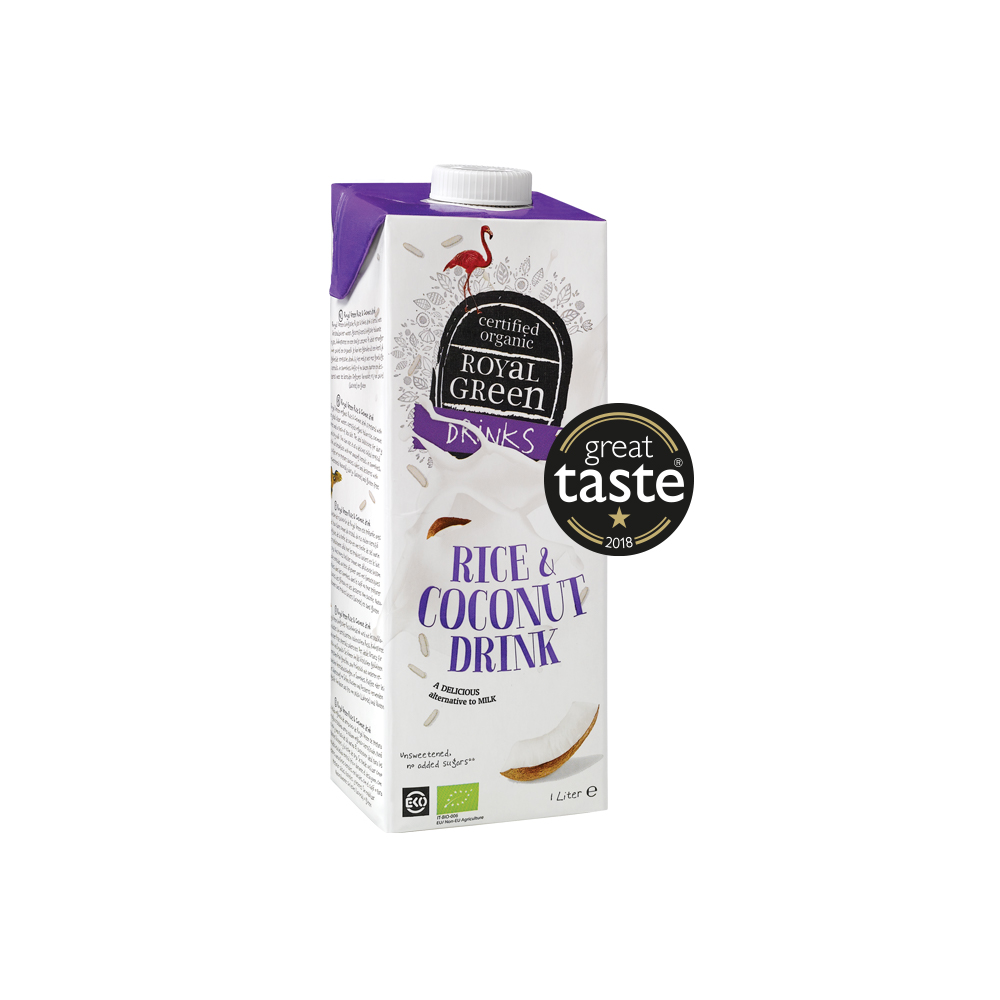 Rice & Coconut drink
Whole food Rice & Coconut drink free of flavourings
Royal Green Rice & Coconut drink is prepared with crystal clear water, certified organic Italian rice, coconut puree and a pinch of sea salt. The basis for this delicious drink is water. It is only logical that Royal Green went looking for the purest spring water available on earth. We found our water 450 meters above sea level in Italy. This crystal pure water has a wonderful balance of minerals and is naturally low in sodium.
Coconut puree (free of flavourings)
Our certified organic coconut puree is without a doubt the best that a coconut can offer our drink. Instead of so-called (natural) flavourings, we use real coconut pulp. The fresh pulp is processed into a creamy puree and gives our Rice & Coconut drink a delicious creamy taste. This is the reason that sometimes you will see coconut puree floating in the drink. This is normal. Just shake well to solve this.
Ideal to combine with: Whey Protein Isolate/Organic Whey Protein, Chai Chai, Golden Turmeric Chai, Power Fruit Crunch, Super Mix Muesli and Coconut Raisin Granola.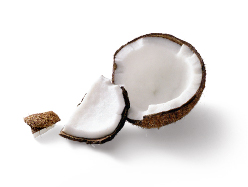 Available in: 1 litre.
Characteristics
100% certified organic.
Unsweetened.
Free of so-called 'natural' flavourings.
Free of added sugars.
Naturally lactose and gluten free.
Great Taste Award winner.
100% vegetarian & vegan.
Applications
The ideal substitute for dairy and soy milk.
Delicious as a chilled tropical drink.
Amazing at breakfast with our cereals.
To enrich smoothies and coffee.
To prepare sauces, cakes and desserts.
At Royal Green we do everything we can to ensure that the online product information of the products is as accurate as possible. But because products are regularly improved or adjusted, product information about ingredients, nutritional values, dietary or allergy information may change. We therefore recommend that you always read the packaging first before using the product.