Truly organic vitamins minerals and herbs
Family farmed and made with love
Watch our story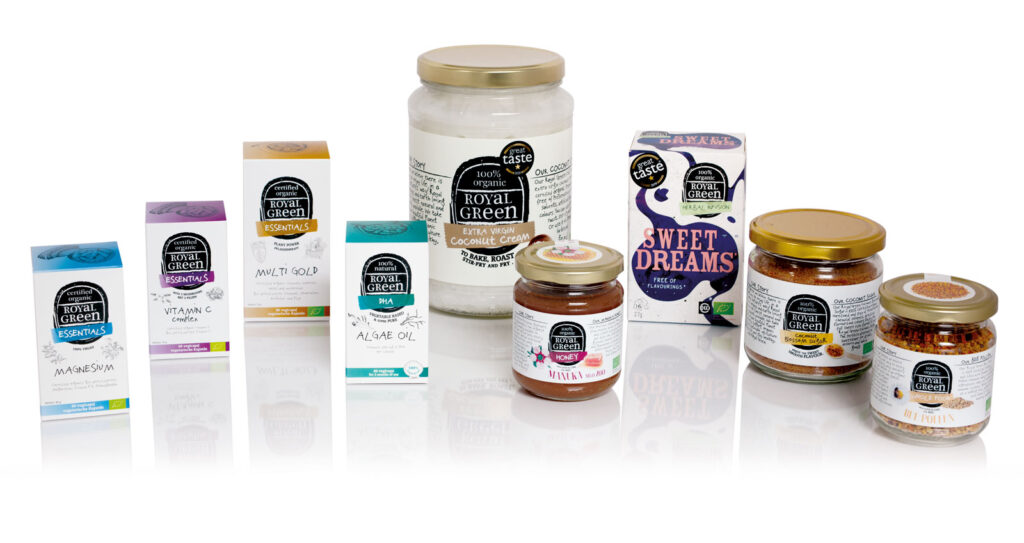 Certified organic
Food & Supplements
At Royal Green we believe there is only one way to enjoy life in a healthy way: nature's way! We only use ingredients of the highest quality. Always pure nature, safe and if possible certified organic. Organic ingredients are a gift of nature and we at Royal Green are passionate to deliver this wisdom of nature. We take good care of our beautiful planet and actively support organic farming and sustainable agriculture all over the world. So enjoy life and stay healthy!
Organic food
Organic food is a gift from nature and since we started in 2008, Royal Green has been passionate to deliver this wisdom of nature. From the moment our founder started making organic products, we have a huge appreciation for the purity and energy of organic ingredients. When an ingredient is available as organic, we will always use it, guaranteed!
Supplements
Vitamins and minerals are often synthetic. Examples are: ascorbic acid (synthetic vitamin C), calcium ascorbate (ester-C), synthetic calcium carbonate (synthetic chalk) and the list goes on. Don't be misled and always check if the ingredient is truly natural. Royal Green is proud to introduce certified organic vitamins and minerals which are truly derived from plants. The independent organic label on our products proves it. Free of pesticides and 100% pure nature!
Premiums
Our premiums contribute to a better and cleaner world. Stop using single-use plastics. These come in our environment which results in heavy pollution. Royal Green Shopper is our answer to plastic bags. Made of 100% organic cotton and GOTS certified. Check out our other premiums.