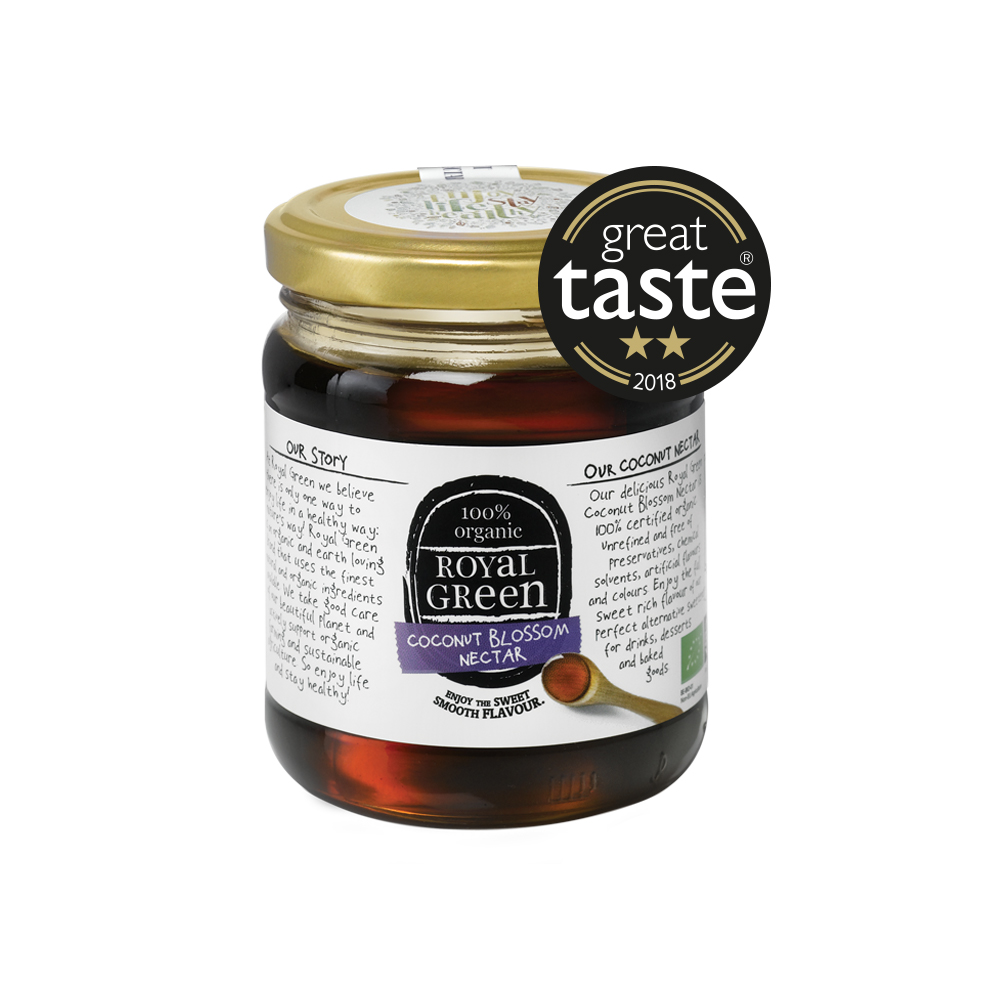 Coconut Blossom Nectar
100% pure & certified organic coconut blossom nectar
Royal Green 100% pure Coconut Blossom Nectar comes from Indonesia and is produced from the sweet sap of the tropical coconut blossoms. Traditional sugar farmers climb high in the coconut tree and harvest the sweet nectar from the blossoms. Once collected, the nectar is briefly heated and sieved. When heated at bit longer, the nectar slowly changes into a delicious, rich natural sugar. Royal Green Coconut blossom nectar is 100% certified organic, unprocessed and the ideal substitute for refined white sugar, cane or beet sugar, agave, maple or any other syrup.
Tested for Polycyclic Aromatic Hydrocarbons (PAHs)
PAHs are very bad substances that can be formed when something burns. Since coconut blossom sugar is heated, we test for the presence of PAHs. We know that very few coconut blossom sugar brands do this, because of the cost element. It goes without saying that we do test it and therefore can always guarantee a safe and pure product!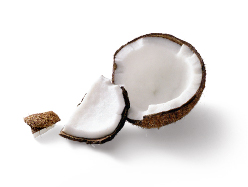 Available in: 180 ml.
Characteristics
100% certified organic.
100% pure coconut blossom sugar or nectar (not mixed with cane sugar or palm sugar).
Low glycemic index.
Great Taste Award winner.
100% vegetarian & vegan.
Applications
Delicious in tea, coffee, smoothies, yogurt, snacks, drinks, ice cream and other desserts and dishes.
Our coconut blossom nectar is also delicious on pancakes.
The ideal replacement for refined sugar.
At Royal Green we do everything we can to ensure that the online product information of the products is as accurate as possible. But because products are regularly improved or adjusted, product information about ingredients, nutritional values, dietary or allergy information may change. We therefore recommend that you always read the packaging first before using the product.