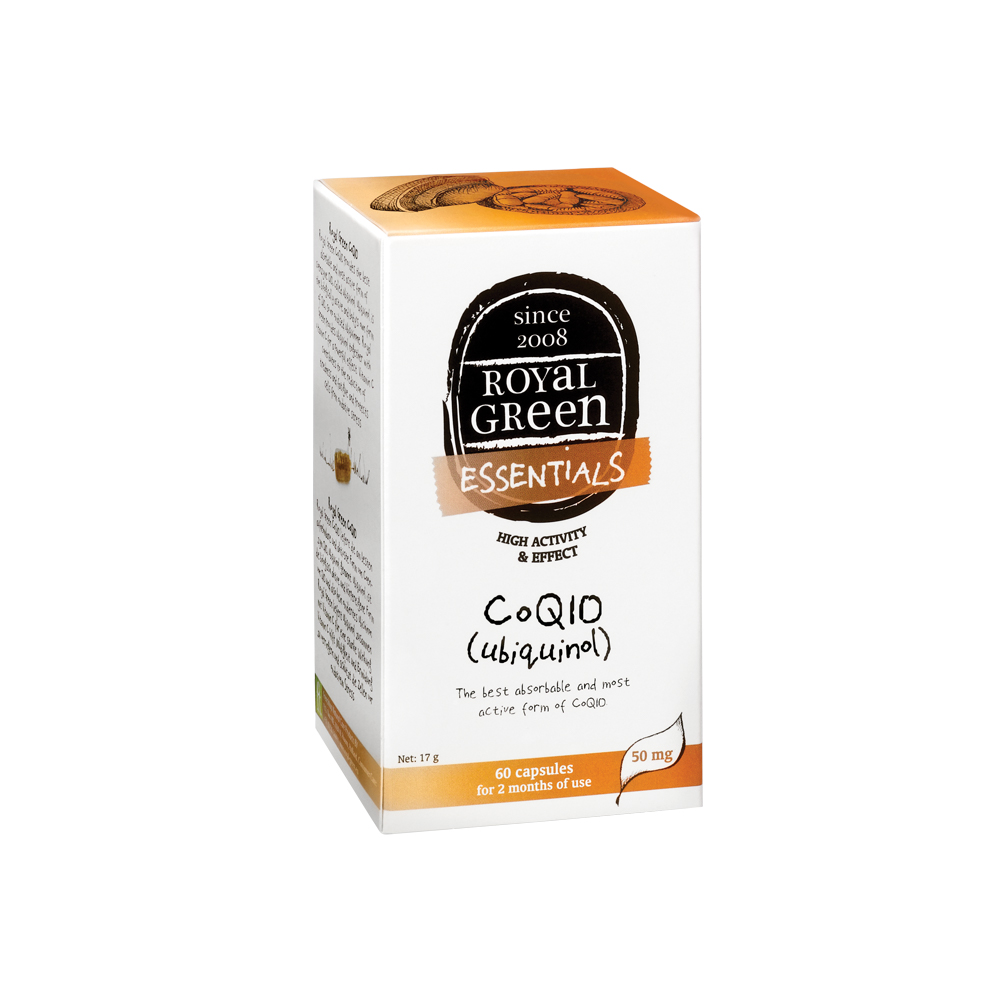 COQ10
100% pure ubiquinol
Royal Green CoQ10 provides the best absorbable and most active form of coenzyme Q10, called ubiquinol. Ubiquinol is the biologically active and body's own form of Q10, so no oxidised ubiquinone. Royal Green provides ubiquinol together with vitamin C for a powerful effect.
Free of fillers
Royal Green CoQ10 is absolutely free of emulsifiers (diglyceryl monooleate and soy lecithin), rapeseed oil, corn starch, humectants (glycerol), stabilisers (carrageenan) or colourants (such as caramel).
Royal Green only uses the best absorbable CoQ10 ubiquinol together with vitamin C and that's it! Pure and of the highest quality possible.
Suggested use: 1 capsule per day.
Ideal to combine with: Multi Gold/Mini Caps Multi/Multi Man/Woman, Turmeric complex, Spirulina, Vitamin D3 and Fish oil/Algae oil.
Available in: 60 capsules.
Characteristics
Pure ubiquinol.
Best absorbable CoQ10 that is available on the market.
Naturally gluten free.
Applications
Vitamin C contributes to the reduction of tiredness and fatigue and protects cells from oxidative stress.
Due to new European claim regulations we can not explain which health benefits are attributed to CoQ10.
At Royal Green we do everything we can to ensure that the online product information of the products is as accurate as possible. But because products are regularly improved or adjusted, product information about ingredients, nutritional values, dietary or allergy information may change. We therefore recommend that you always read the packaging first before using the product.