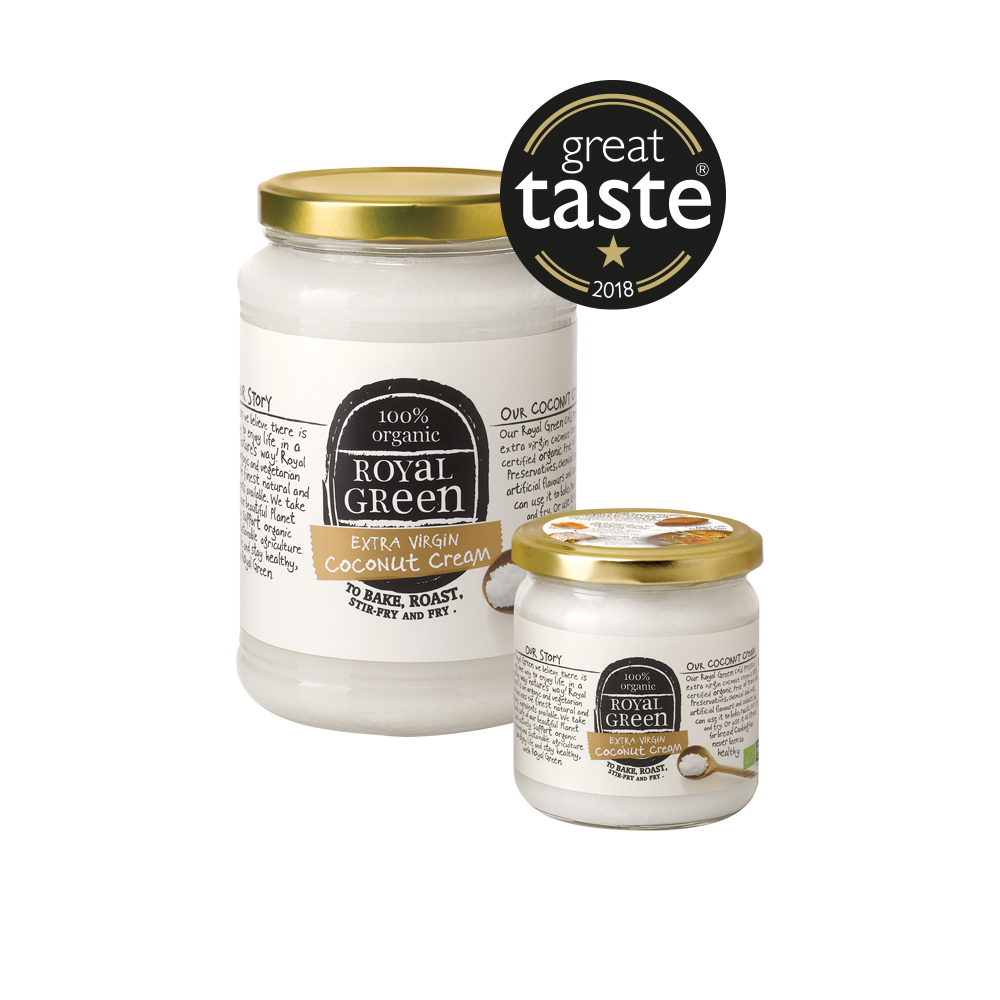 Extra Virgin Coconut Oil
100% raw & certified organic coconut oil
At Royal Green we are proud of our premium extra virgin, 100% cold pressed coconut oil. Since 2008 we work closely with coconut farmers in the Philippines, who process coconuts in a traditional way, with much love & care, into the purest coconut oil available on earth. Always certified organic.
The traditional way
After collecting all the coconuts from the coconut trees, each coconut is first stripped of its green skin. That leaves a coconut with a brown hard shell. This shell is broken and the fresh coconut meat is hand-scooped from the nut. After this, the coconut meat gets an ice cold bath, is rinsed and prepared for cold pressing. After cold pressing the coconut oil first undergoes an intensive quality control. As soon as the coconut oil meets our criteria of purity, it is filled in our glass jars. Only in this way the purest quality can be ensured.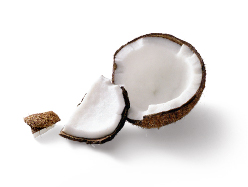 Available in: 1400 and 325 ml.
Characteristics
100% certified organic.
100% pure cold pressed coconut oil (not mixed).
Pressed within 24 hours after harvest.
Velvety coconut flavour.
Controlled purity.
Retains all its good qualities when heated.
Great Taste Award winner.
Sustainably grown.
Applications
Ideal cooking oil (baking, roasting, frying and deep frying).
Substitute for olive oil, butter or margarine.
Nourishes (dry) skin.
Oil pulling for oral care.
Wonderfully nourishing hair mask.
Massage oil.
Organic deodorant.
At Royal Green we do everything we can to ensure that the online product information of the products is as accurate as possible. But because products are regularly improved or adjusted, product information about ingredients, nutritional values, dietary or allergy information may change. We therefore recommend that you always read the packaging first before using the product.