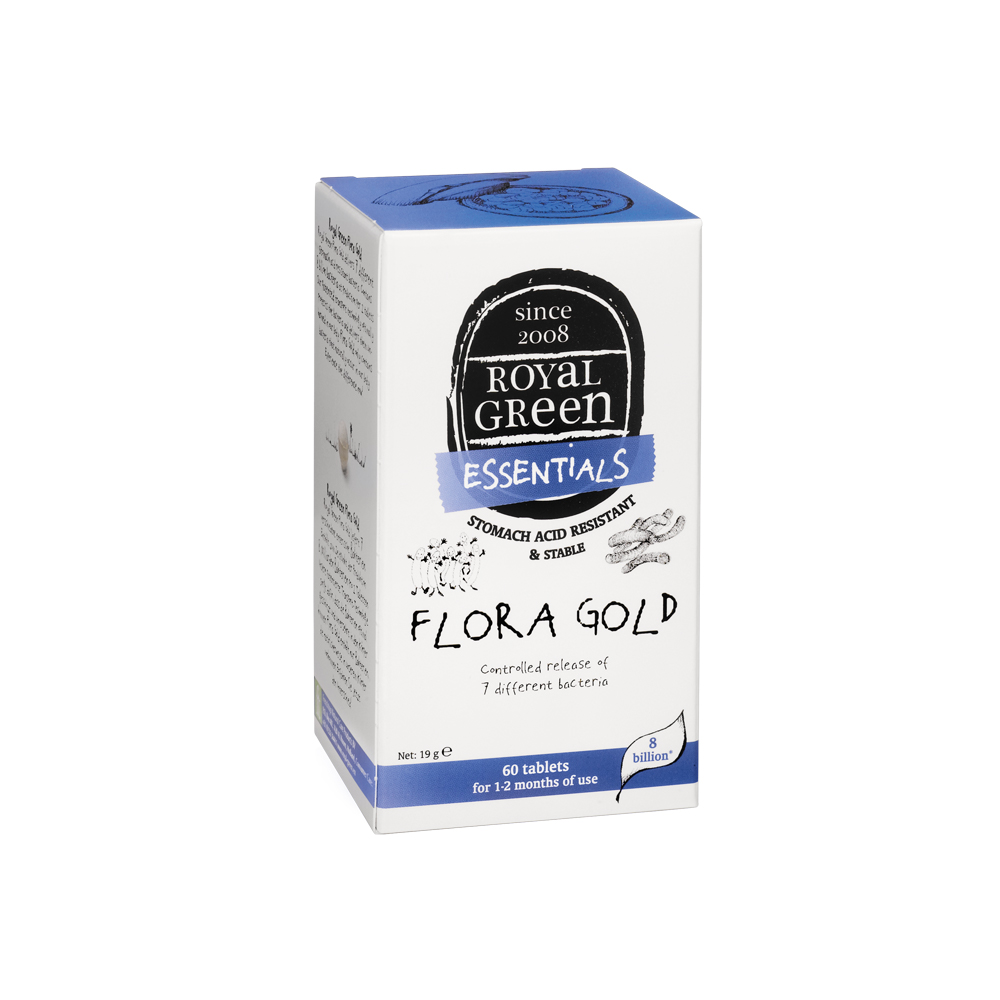 Flora Gold
7 stomach acid resistant bacteria
Royal Green Flora Gold delivers 7 different stomach acid resistant bacteria. Contains 8 billion bacteria at production per 2 tablets. Our patented transport technology ensures that the bacteria are optimally protected and delivers them unharmed in our body.
Suggested use: 1-2 tablets per day. Preferably in the morning on an empty stomach.
Ideal to combine with: Multi Gold/Mini Caps Multi/Multi Man/Woman/Prenatal, Vitamin C complex/ Camu Camu vit. C, Spirulina and CoQ10.
Available in: 60 tablets.
Characteristics
Controlled release.
Only contains bacteria that naturally occur in our body.
Free of sugar.
Naturally gluten free.
At Royal Green we do everything we can to ensure that the online product information of the products is as accurate as possible. But because products are regularly improved or adjusted, product information about ingredients, nutritional values, dietary or allergy information may change. We therefore recommend that you always read the packaging first before using the product.