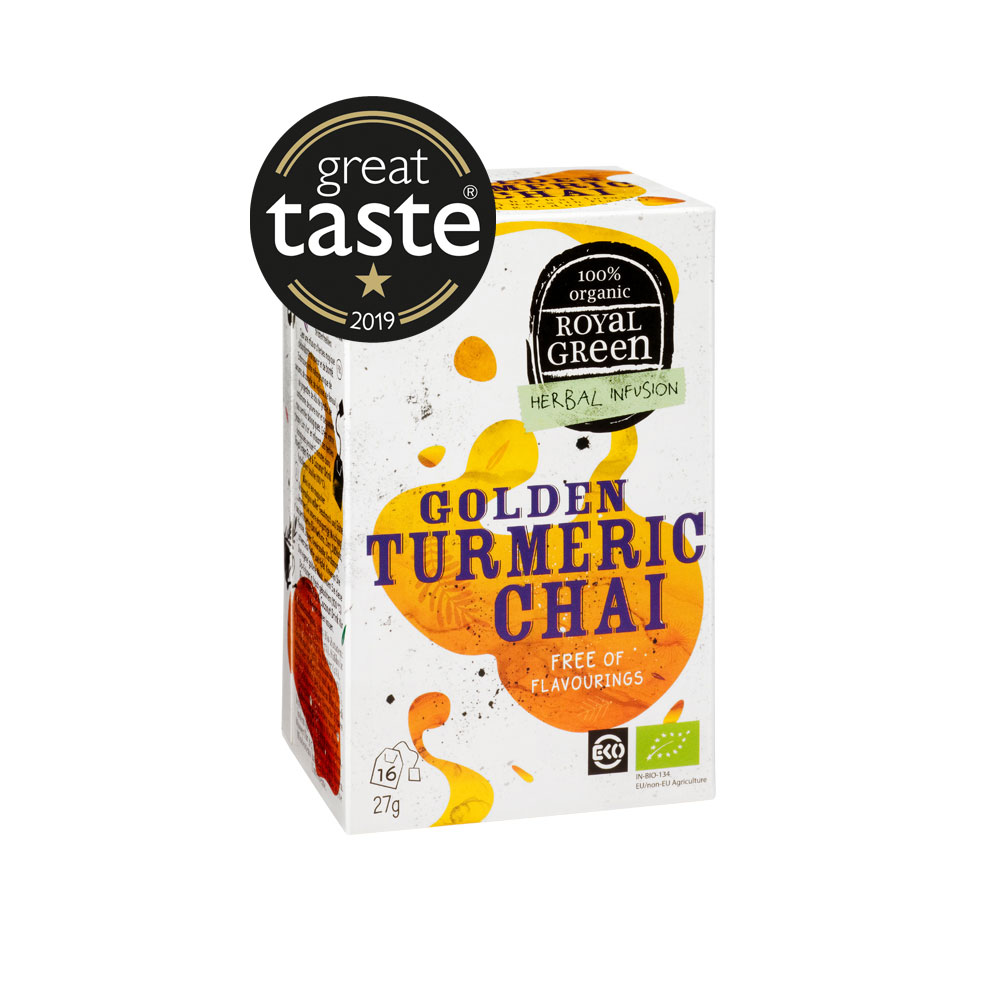 Golden Turmeric Chai
Certified organic Ayurvedic herbal infusion
This is a magical herbal infusion bursting with flavour and goodness. Embrace our unique blend of certified organic turmeric, cinnamon, liquorice, fennel, ginger, clove, cardamom, black pepper and apple.
Golden Milk
Create your own 'Golden Milk' by infusing these organic herbs for 5 minutes in freshly boiled (100 °C) Royal Green Rice & Coconut drink.
Preparation: Bring these powerful organic ingredients alive by infusing in freshly boiled water for 3-5 minutes.
Ideal to combine with: Rice & Coconut drink and premium gourmet honeys.
Available in: 16 tea bags.
Characteristics
100% certified organic.
Free of (natural) flavourings.
Only 100% real fruit and herbs.
Tea bags are not bleached, free of staples and 100% biodegradable.
Sustainably grown.
100% vegetarian & vegan.
Applications
Delicious with milk or Rice & Coconut drink.
Prepare your own Golden Milk.
Delicious at any moment of the day.
At Royal Green we do everything we can to ensure that the online product information of the products is as accurate as possible. But because products are regularly improved or adjusted, product information about ingredients, nutritional values, dietary or allergy information may change. We therefore recommend that you always read the packaging first before using the product.