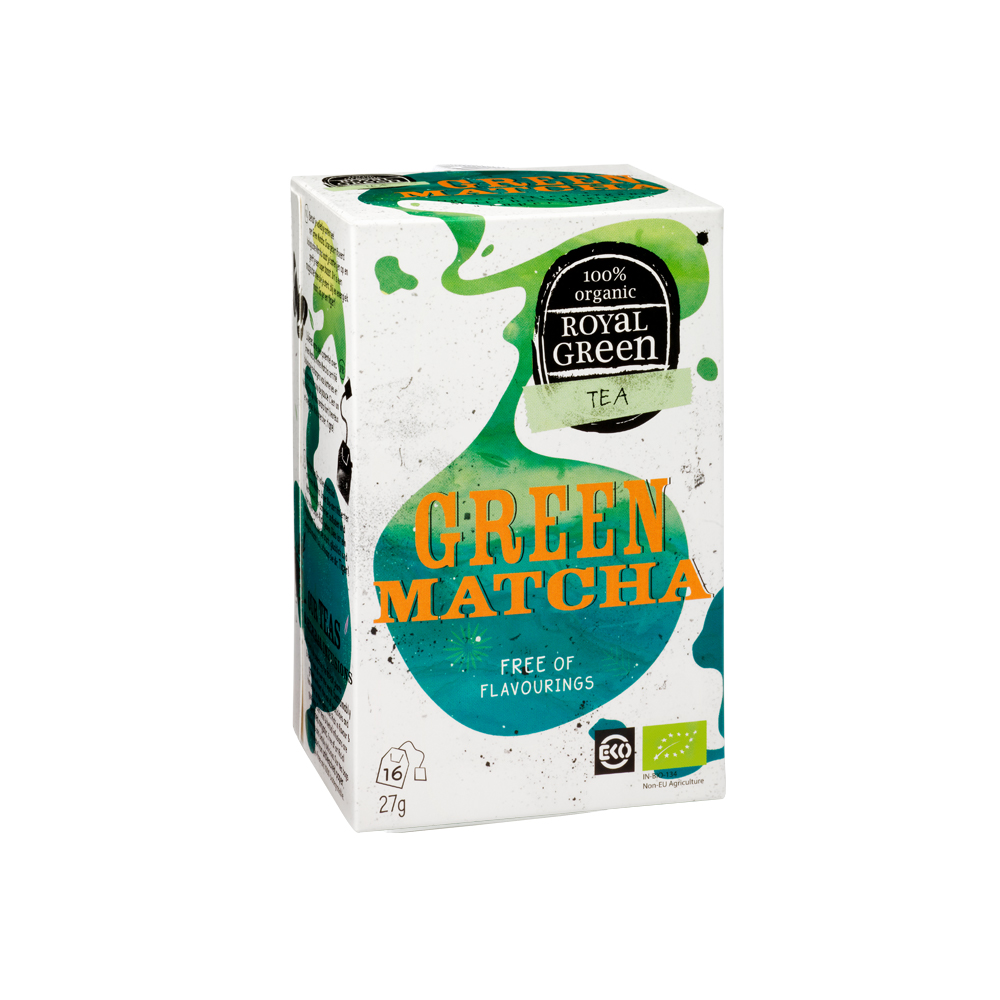 Green Matcha
Certified organic green tea with pure matcha
Unleash your full potential with Green Matcha. Our certified organic matcha will charge up your batteries and give you a super boost. This magical tea that will make you strong, happy and energized. Go get em tiger!
Green tea tea made from the leaves of the Camellia sinensis that has undergone minimal oxidation during production. Our green tea leaves are picked by hand and processed immediately after harvest.
Sencha tea: sencha is the most popular green tea in Japan. Sencha green tea is folded and dried tea from the 1st and 2nd harvest. In Japan sencha is drunk hot during the cold seasons and drunk cool when it is hot. Green tea is rich in polyphenols (antioxidants).
Matcha: matcha is made by grinding the tea leaves with a millstone into a very fine powder. This millstone provides about 30 – 50 grams of matcha per hour. Matcha contains more polyphenols than green tea.
Water at 80 °C: Boil water and let it cool briefly. Bring these powerful organic ingredients alive by infusing in water of about 80 °C for 2-3 minutes. Water above 80 °C creates a bitter taste of the green tea.
Ideal to combine with: Premium gourmet honey, Coconut blossom sugar.
Available in: 16 tea bags.
Characteristics
100% certified organic.
Free of (natural) flavourings.
Only 100% real green tea and matcha.
Tea bags are not bleached, free of staples and
100% biodegradable.
Free of liquorice.
Sustainably grown.
100% vegetarian & vegan.
Applications
Delicious at every moment of the day.
Drink both hot and cold.
At Royal Green we do everything we can to ensure that the online product information of the products is as accurate as possible. But because products are regularly improved or adjusted, product information about ingredients, nutritional values, dietary or allergy information may change. We therefore recommend that you always read the packaging first before using the product.