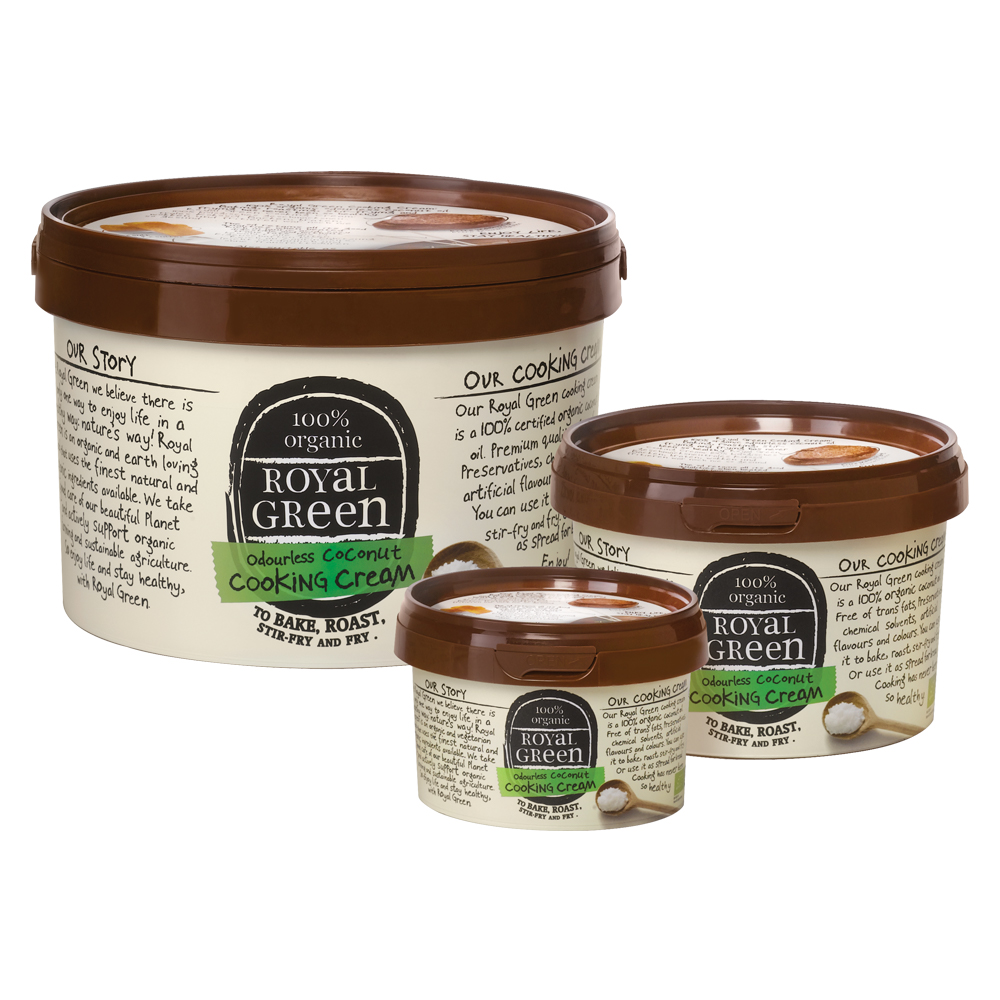 Odourless coconut oil
Premium certified organic coconut oil
Royal Green offers 100% certified organic odourless coconut oil of the highest quality. Since 2008 Royal Green uses only the very best coconuts available on earth.
Fresh coconuts
There are stories going round that odourless coconut oil is derived from rotting coconuts and that this coconut oil would not contain any active ingredients. Let's be brief about it. This is of course absolute nonsense in case of Royal Green. Our coconuts are fresh (just like those for our extra virgin coconut oil) and the deodorization process is done in such way that nothing gets lost. We work in a strict certified organic way and provide all active ingredients such as lauric acid and caprylic acid. Tested and proven!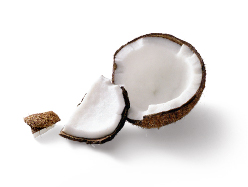 Available in: 2500, 500 and 250 ml.
Characteristics
100% certified organic.
100% odourless (neutral flavour).
Controlled purity.
Retains all its good qualities when heated.
Sustainably grown.
Applications
Ideal cooking oil (baking, roasting,
frying and deep frying).
Substitute for olive oil, butter or margarine.
Nourishes (dry) skin.
Oil pulling for oral care.
Wonderfully nourishing hair mask.
Organic deodorant.
At Royal Green we do everything we can to ensure that the online product information of the products is as accurate as possible. But because products are regularly improved or adjusted, product information about ingredients, nutritional values, dietary or allergy information may change. We therefore recommend that you always read the packaging first before using the product.