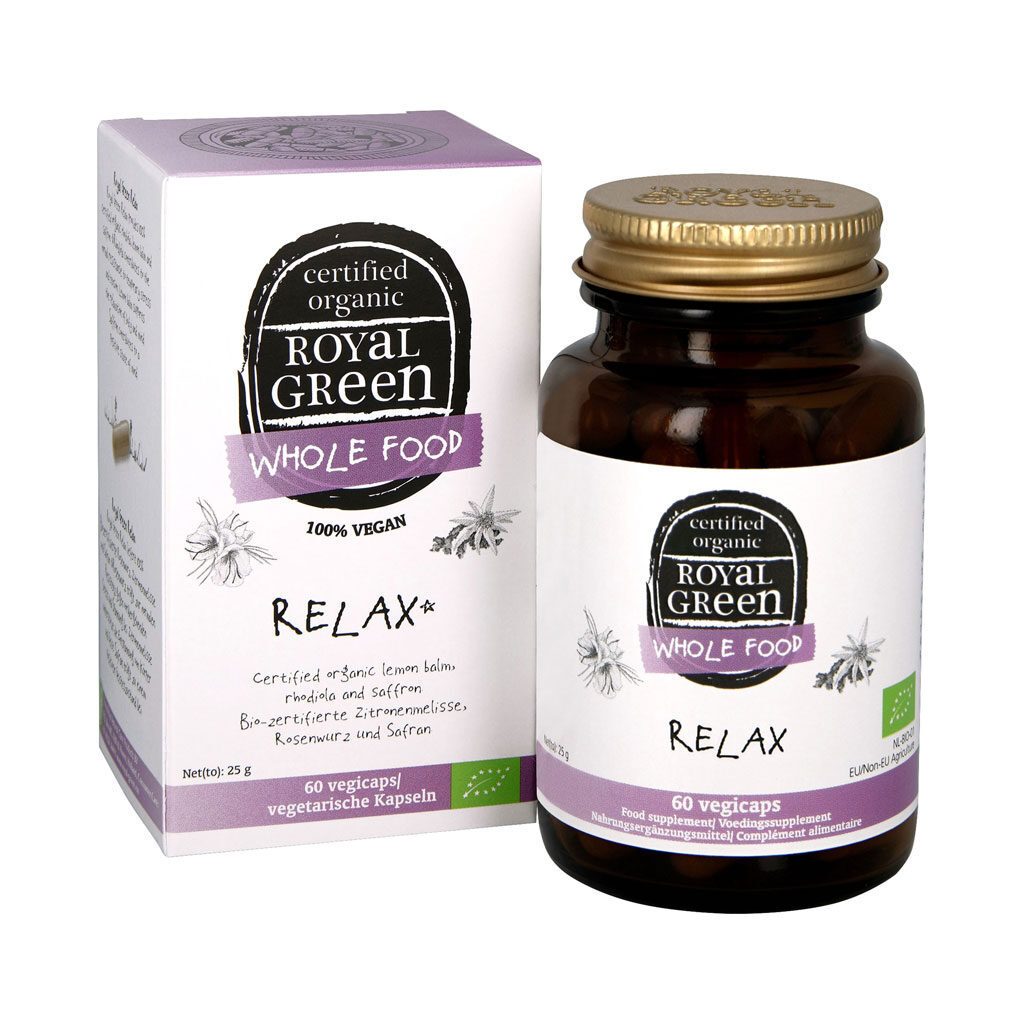 Relax
Certified organic rhodiola, saffron, and lemon balm
Royal Green Relax* provides 100% certified organic rhodiola, lemon balm, and saffron. Rhodiola contributes to normal resistance to temporary stress and tension.* Lemon balm supports the relaxation of the body and mind.* Saffron contributes to a positive mood.*
Suggested use: 1-2 capsules per day, preferably with a meal.
Ideal in combination with: Multi Gold, Vitamin D3, Ashwagandha, and Maca.
Available in: 60 vegicaps.
Characteristics
Certified organic.
Full spectrum rhodiola, saffron, and lemon balm.
100% vegetarian and vegan.
Free of fillers (maltodextrin and rice flour).
Naturally gluten-free.
Applications
Rhodiola contributes to normal resistance to temporary stress and tension.*
Lemon balm supports the relaxation of the body and mind.*
Saffron contributes to a positive mental balance.*
A varied and balanced diet and a healthy lifestyle are important.
*Health claim pending European approval.
Voor alle productinformatie, kijk op www.thegreenchapter.nl
Bij Royal Green doen we er alles aan om te zorgen dat de online productinformatie van de producten zo accuraat mogelijk is. Maar omdat producten regelmatig worden verbeterd of aangepast, kan productinformatie over ingrediënten, voedingswaarden, dieet- of allergie-informatie veranderen. We raden je daarom aan om altijd eerst de verpakking te lezen alvorens het product te nuttigen.