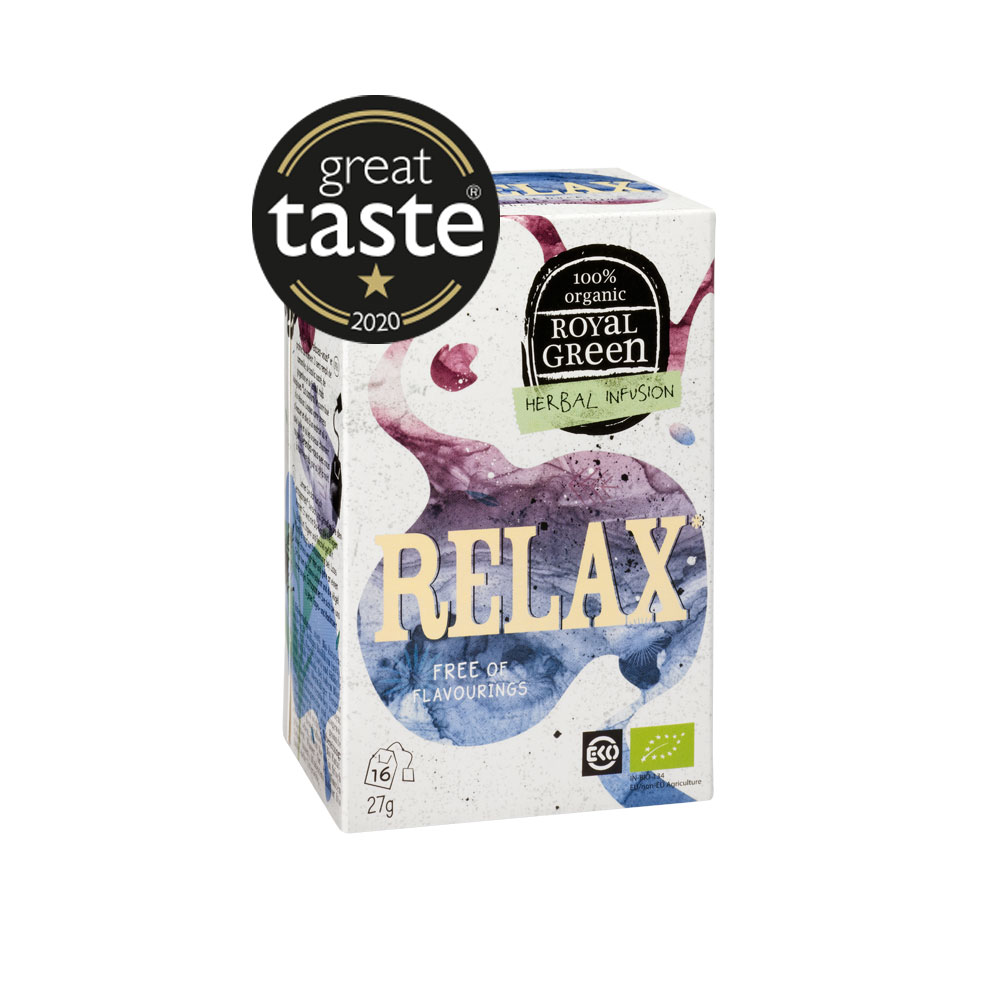 Relax*
Certified organic chamomile, holy basil and more
Sit back, relax* and enjoy the moment. It will be filled with organic chamomile, holy basil, ginger and fennel. *Chamomile contributes to the relaxation. Let your stress drift away and go to a place where the sun shines and the birds are always singing. Unwind with us any time of day or night.
Preparation: Bring these powerful organic ingredients alive by infusing in freshly boiled water for 4-6 minutes.
Ideal to combine with: Multi Gold, Vitamin B12, Vitamin B complex, Ashwagandha and Maca.
Available in: 16 tea bags.
Characteristics
100% certified organic.
Free of (natural) flavourings.
Only 100% real flowers and herbs.
Tea bags are not bleached, free of staples and 100% biodegradable.
Sustainably grown.
100% vegetarian & vegan.
Applications
Chamomile and holy basil contribute to the relaxation.
Ginger has a stomach strengthening influence.
Fennel promotes internal cleaning.
Fennel and ginger contribute to the normal functioning of the digestive system.
Delicious herbal infusion for the afternoon or evening.
A varied and balanced diet and a healthy lifestyle are important.
*Health claim for plants pending European approval.
At Royal Green we do everything we can to ensure that the online product information of the products is as accurate as possible. But because products are regularly improved or adjusted, product information about ingredients, nutritional values, dietary or allergy information may change. We therefore recommend that you always read the packaging first before using the product.