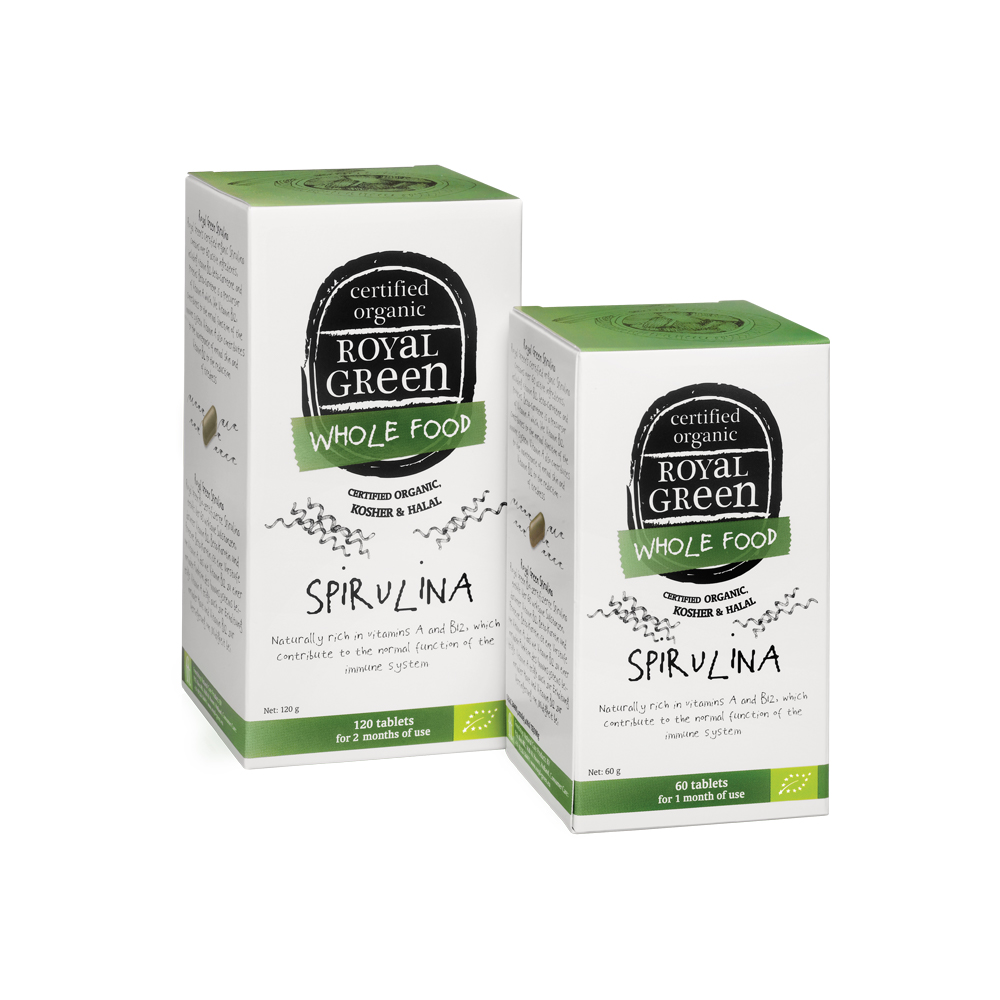 Spirulina
100% certified organic spirulina
Spirulina is a small spiral algae. Royal Green offers spirulina in its purest 100% certified organic form, where no pesticides or herbicides are used whatsoever. Certified Kosher and Halal. Royal Green certified organic Spirulina contains over 60 active ingredients like vitamin B12, beta-carotene and proteins.
Suggested use: 1-2 tablets per day, preferably with a meal.
Ideal to combine with: Camu Camu vit. C/Vitamin C complex, CoQ10 and Fish oil/Algae oil.
Available in: 120 & 60 tablets.
Characteristics
100% certified organic.
Certified Kosher and Halal.
Naturally gluten free.
Applications
Beta-carotene is a precursor of vitamin A that contributes to the normal function of the immune system.
Vitamin B12 supports the energy level and contributes to the reduction of fatigue.
Vitamin A contributes to the maintenance of normal skin.
Vitamin A helps to maintain normal vision.
Vitamin B12 helps in the normal functioning of the nervous system.
At Royal Green we do everything we can to ensure that the online product information of the products is as accurate as possible. But because products are regularly improved or adjusted, product information about ingredients, nutritional values, dietary or allergy information may change. We therefore recommend that you always read the packaging first before using the product.