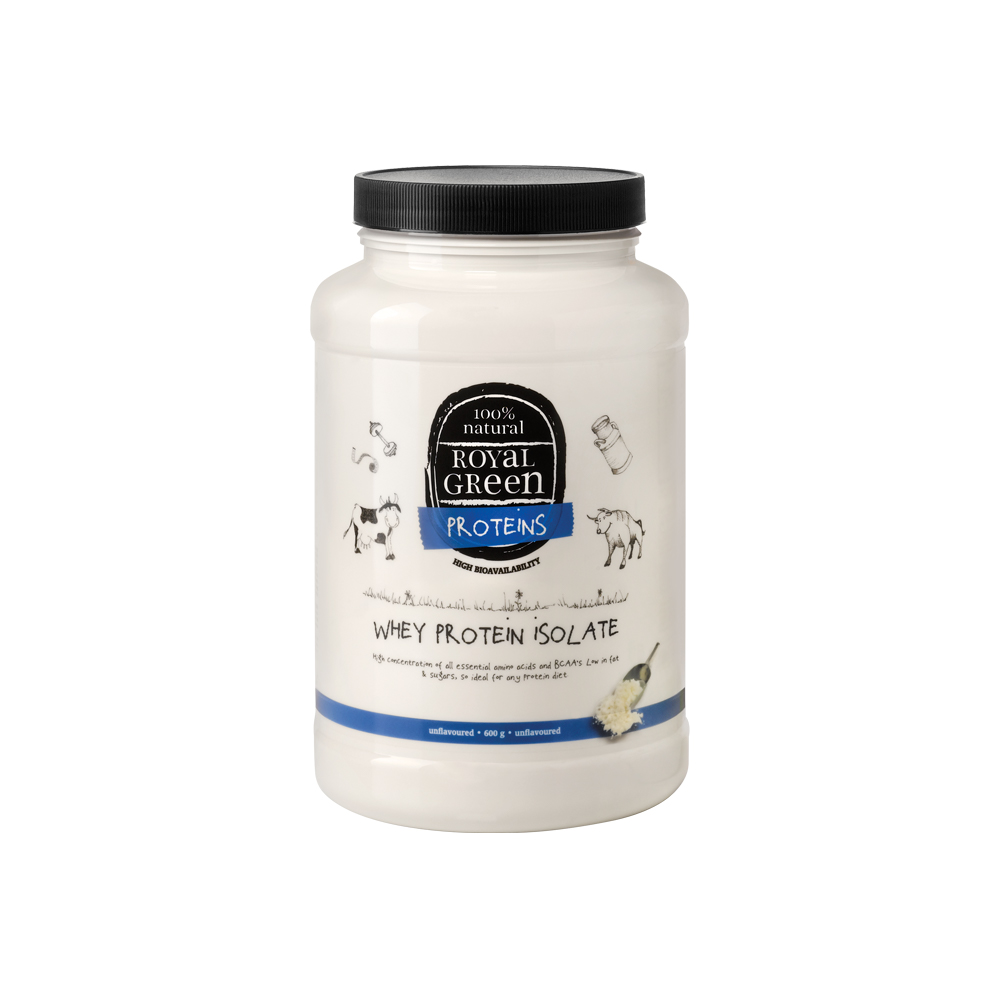 Whey Protein Isolate
100% whey protein isolate
The name says it all. No mixture compiled using various different lower quality proteins (such as casein protein), but only 100% pure whey protein isolate. Royal Green Whey Protein Isolate offers maximum bioavailability and delivers all the important amino acids in the highest concentrated form. Whey protein isolate contains the lowest levels of carbohydrates, fat and sugars and is therefore ideal for any protein diet.
Suggested use: Dissolve 25 g (3 tablespoons) with 250 ml juice, milk, yoghurt or water. If desired: 3 times per day. TIP: add organic strawberries, bananas or mango to the proteins in a blender for every time a different flavour sensation!
Ideal to combine with: Rice & Coconut Drink, Multi Gold/Mini Caps Multi/Multi Woman/Man, Astaxanthin, Green-Lipped Mussel complex and Fish oil/Algae oil.
Available in: 600 grams.
Royal Green Whey Protein Isolate (100 gram):
99,5 grams whey protein isolate
93 grams of protein
2,5 grams of carbohydrates
of which 2,5 grams of sugar
0,3 grams of fat
Characteristics
99,5% pure whey protein isolate.
Free of aspartame, sucralose and acesulfame K.

Highest percentage protein on earth.
Lowest percentage fat, carbohydrates and sugars.
Cows graze outside as much as possible.
Applications
Proteins contribute to muscle mass growth.
Proteins contribute to the maintenance of normal bones.
At Royal Green we do everything we can to ensure that the online product information of the products is as accurate as possible. But because products are regularly improved or adjusted, product information about ingredients, nutritional values, dietary or allergy information may change. We therefore recommend that you always read the packaging first before using the product.